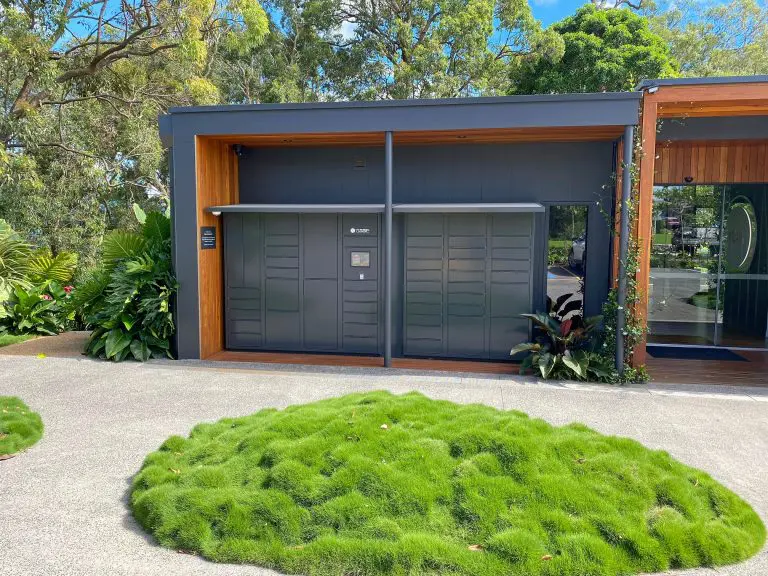 My Parcel Locker is Australia's leading provider of automated parcel lockers and cluster mailboxes. Combining state of the art technology with creative design, My Parcel Locker develops custom-built package management and storage solutions to enhance every building.
My Parcel Locker features:
Intuitive My Parcel Locker app.
Complete user autonomy.
Around-the-clock parcel acceptance.
Seamless integration with existing infrastructure.
24/7 security monitoring.
E-Commerce outweighs efficient delivery. Australian consumers embrace the convenience of e-commerce with gusto. Website savvy consumers turn to virtual storefronts for their goods with an average of 9.5 million Australians ordering online each month. Consequently the number of people jumping on the retail revolution bandwagon is expected to skyrocket. Last year alone, Australia Post delivered over 3 billion items to consumers. Unsurprisingly this number is steadily rising and parcel deliveries outstrip traditional 'snail mail' by a double-digit margin.
Streamline parcel traffic. A solution is urgently needed to streamline the burgeoning influx of parcels and delivered goods. My Parcel Locker's secure package management solutions offer a range of parcel lockers in different sizes and configurations instantly easing package congestion.  Developed as a personal delivery concierge, parcel lockers able to adapt to the evolving needs of its location. Ensuring flexibility and long term viability parcel lockers are available in a range of colours and fully customisable finishes to complement any aesthetic.
App enabled accountability. The My Parcel Locker App gives customers complete autonomy to control their deliveries and collections. The App cleverly notifies the customer by text and email any time the parcel locker is accessed. Staff on site no longer need to double handle parcels freeing up valuable time and real estate.
Safe and secure delivery. Missing and stolen packages are the biggest concerns facing apartments and businesses today. Police have attributed a rise in identity theft and fraud to opportunists stealing deliveries from unattended mailrooms and foyers. Building's employing parcel lockers have consequently seen a decline in criminal activity. A secure parcel locker alternative ensures privacy with anti-theft engineered design and around the clock security monitoring.
Apartment buildings, corporations and commercial hubs in Melbourne, Sydney, Canberra, Brisbane, Gold Coast and Perth experience My Parcel Locker benefits. Find out how a My Parcel Locker mailroom solution can assist your building today.