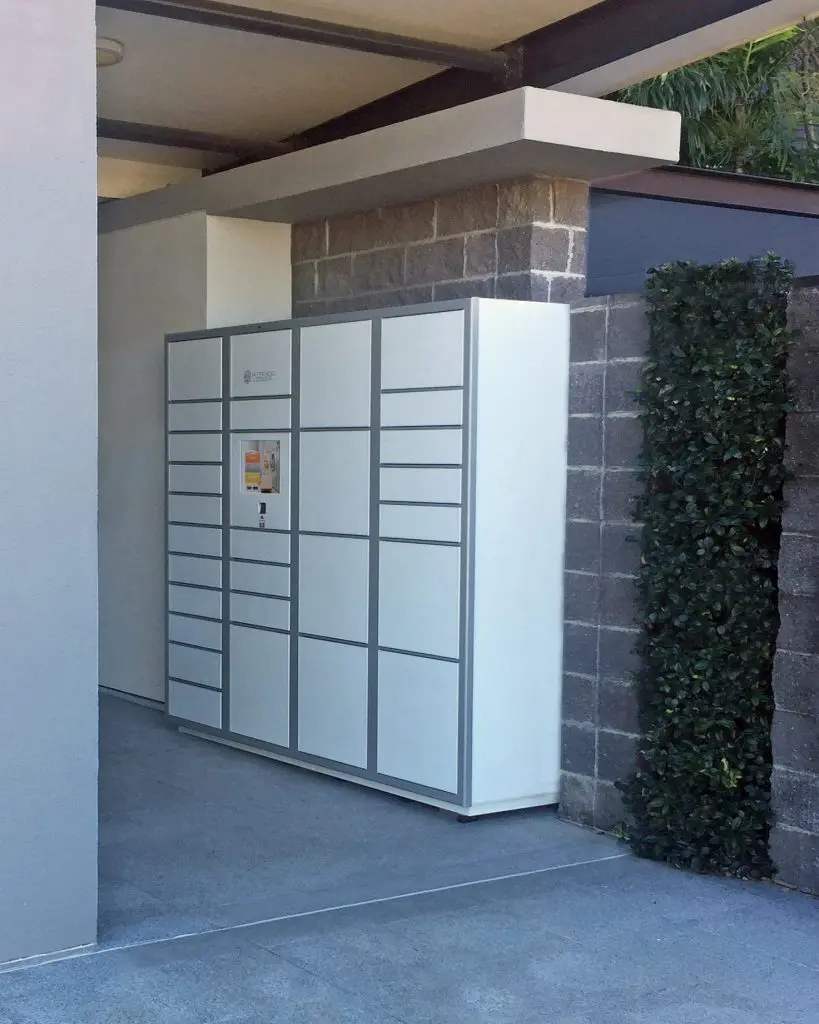 From design to manufacture, we produce and supply the only parcel lockers that are 100% Australian made. Why is this important? It's an indicator of quality and an assurance that you're supporting the local economy—very important during these times. But there are numerous reasons why you should think locally when choosing a parcel management system for your building. Here are My Parcel Locker's top five reasons to buy Australian made.
1. Support the local economy and local jobs
Choosing Australian made products is one of the best things we can do to contribute to the economic development and prosperity in Australia. By choosing Australian made products, you're not just supporting local businesses, you're supporting the local workforce.
My Parcel Locker is a 100% Australian owned and operated business, headquartered in Brisbane QLD since 2016. All parcel lockers are fully manufactured in Brisbane, proudly supporting Australian workers and their families. Moreover, the software that our lockers run on is developed and maintained locally.
2. Confidence in quality. Made to Australian standards
Due to strict regulations and high standards here in Australia, when you buy Australian made you know that you are in investing in something that is made to last. Australia has a reputation for manufacturing and producing some of the highest quality products in the world. Australian made products are manufactured up to the standards and not down to a price. 
MPL Australian made parcel lockers are manufactured from the highest quality Australian steel and aluminium. They can withstand harsh environmental conditions and fully comply with Australian standards for quality. All parcel locker components are designed in Australia, we have an experienced Australian software team and we offer in-house Australian 7 day helpline and support. Find out more

3. Sustainable manufacturing methods
Sustainability is a fundamental part of manufacturing in Australia. The manufacturing of Australian made products has strict environmental protection policies that need to be followed during the production process. Buying local also means a reduction in energy consumption and greenhouse gas emissions that result from importing products from overseas.

4. Enjoy products that are made nearby
The knowledge that whatever you are buying hasn't travelled around the world before it reaches you: Many times, despite the supplier's best efforts, products become damaged or worn during shipping. Buying locally, not only safeguards the condition of your product, it significantly lowers freight costs.
Communication is easier: there is no need to wait for suppliers to return emails, and international phone calls can add extra costs.
Reduce environmental impact: buying locally requires less transportation, therefore, less pollution.
Shorter lead times and the ability to fast-track urgent deliveries: purchasing from the My Parcel Locker range can cut lead times by up to 70%, when compared to suppliers that source locker products from overseas manufacturers.
5. Quality warranties / extended warranties
When it comes to foreign-made products, warranties can be difficult. Australian made products come with guarantees and warranties that ensure the protection of consumers. When you buy Australian made, you'll get the help and service you need, without the trouble.
My Parcel Locker products come with a 3 year comprehensive factory warranty with the option to extend for a further 5 or 10 years.
From beginning to end, buying Australian made goods makes a whole lot of sense  –  shorter lead times, product reliability, supporting Australian workers….  Best of all, you can feel good about doing so.
How do you know if a product is genuinely made in Australia? Look for the registered trademark – Australian Made. The green and gold kangaroo is Australia's most trusted and recognised symbol.  Click here for more information.