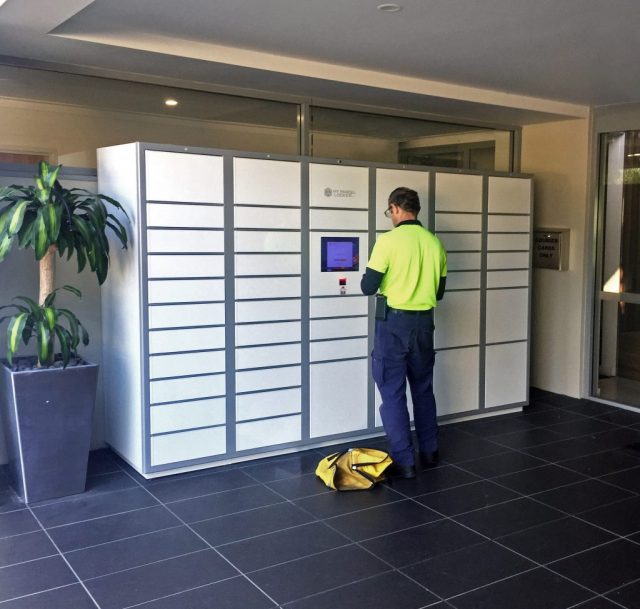 The Coronavirus (COVID-19) has a far-reaching effect on every sector of business including couriers and postal agents. Due to the personal contact nature of the industry, delivery providers in Australia are taking extraordinary measures to keep customers and employees safe from potential contamination.
My Parcel Locker would like to reiterate the steps we are taking around risk mitigation and the ongoing support of our couriers and customers throughout this time.
The continued health of our employees, couriers and their customers are our top priority.  In advice received from the Australian Federal Health Department we maintain every hygienic protocol is followed and adhered to.
Authorised couriers and postal agents are taking the appropriate precautions to ensure the safety and well-being of their employees are observed.
This includes and is not limited to:
Daily cleaning of delivery vehicles as well as providing additional hygiene products, sanitiser and support to minimise the risk of infection.
Frequent hand-washing procedures are followed and reinforced.
Temperature and health checks of employees at depots and offices.
Disinfecting of scanners, entry fobs and equipment each shift.
We are already experiencing a surge in online purchases for every day essentials and it is expected to grow as more restrictions are put in place for our safety.  Consumers are opting to engage with e-commerce more than ever in a bid to self-isolate and avoid crowds in public spaces.
To alleviate the extra influx of mail and packages, My Parcel Locker assists with secure parcel management.  Intelligent mailboxes and parcel traffic allow for the safe arrival and privacy of deliveries while minimising contact.  Parcel lockers and intelligent mailboxes act as a personal concierge and are able to receive deliveries any time of the day or night.  Recipients are notified via app at the time of delivery and items remain securely stored until a convenient time for collection.
Every precaution is being taken to ensure there is no impact on service levels of mail and parcel deliveries nationally.  Couriers and postal agents have temporarily given authority to their drivers to leave parcels without requiring a signature. My Parcel Locker is working alongside providers to help stem any disruptions.
The situation is being closely monitored and any changes will be communicated to our customers as soon as possible.
To protect against potential contamination, users can enjoy our 'touch-free' collection feature. They simply scan the QR code (sent to their phone). The locker door will automatically open and they can collect their parcel without touching the locker device.