Australia is experiencing a surge in delivery theft, identity fraud and scams. Mail and parcel theft represents big business with stolen property costing Australia almost $2 billion each year.  It is estimated that around $900 million of this is lost by individuals alone.
Stolen mail and parcels are the biggest contributor to identity theft statistics. Parcel thieves, also knows as 'Porch Pirates', often obtain an individual's personal information through stolen deliveries. Multi-resident buildings are especially at risk as thieves often target communal areas.
Apartment buildings are designed with centrally located mailboxes however these hubs can be an opportunity for thieves to access numerous mailboxes in close proximity.  If mail and parcels are too bulky to fit in a mailbox they are often left by couriers. This unfortunately leaves deliveries exposed to the possibility of damage or theft.
Thankfully there are steps owners and residents can take to ensure their deliveries are kept safe.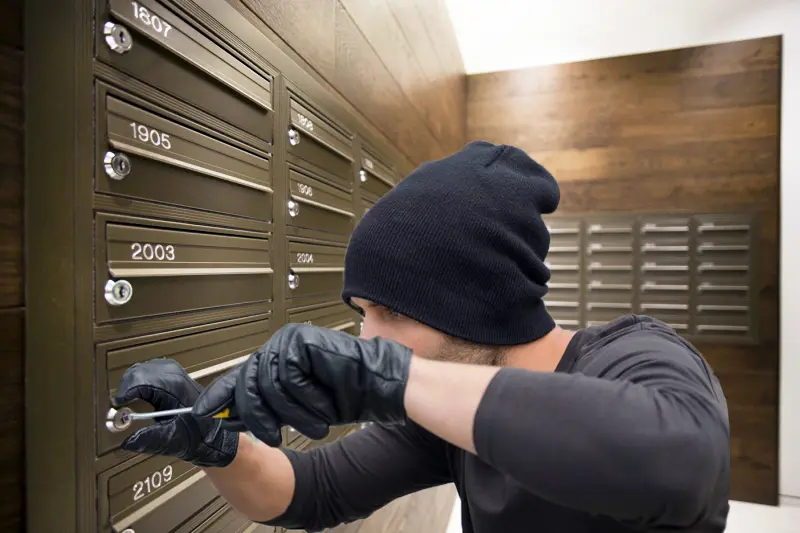 1. Invest in surveillance
A endless range of security cameras and surveillance systems are available to suit any budget and space. Systems are designed to adapt to their area and can be easily moved to different vantage points when needed. These can be a valuable deterrent and reference tool if and when a theft occurs.
2. Install a parcel locker
Parcel lockers offer a full security and delivery management solution. Available in a range of sizes and configurations they specialise in being able to accept and securely store any size packages. Deliveries can then be collected at the user's convenience 24/7. Through unique app enabled technology the recipient has full autonomy over their deliveries minimising the need for manual parcel handling by building staff.
3. Install Intelligent Mailboxes
In the same way parcel lockers accommodate larger deliveries, mail and slimline packages can be securely managed by intelligent mailboxes. Each mailbox is fitted with internal sensors to alert the user as soon as a delivery has arrived. Residents can take advantage of key-less entry using a fob tag, PIN or directly from their phone. The mailboxes are engineered to Australian postal authority regulations. This ensures the slot width will not allow access to hands and ensures privacy of the contents from prying eyes.

Intelligent mailbox in action: powered by My Parcel Locker
4. Adopt mail alternatives
Change the method of delivery for important documents and opt to go paperless. Many organisations are scaling back on hard copy mail and encourage correspondence to be mailed electronically. This is a great idea because it's not only good for the environment but it can often save you money – for example, most banks will not change a fee to email statements limiting the possibility of sensitive information being stolen or lost in transit.
5. Trust a neighbour
Never underestimate the value of having good neighbours. Consider giving a fellow resident the authority to collect mail and parcels on your behalf. This can save you receiving a 'Sorry we missed you' card and a subsequent trip to the post office.
My Parcel Locker has a range of delivery management solutions to suit every requirement and building type. Find out how My Parcel Locker can assist you here.