Enormous parcel volumes show no signs of slowing as Australians enjoy the convenience of online shopping .
Even as we work towards a post-Covid world, new consumer habits arising from the pandemic are here to stay. Marketplaces are upgrading their strategies, making online shopping and home delivery easier than ever before, with around 73 per cent of Australian households now shopping online. According to Australia Post's "eCommerce Data and Insights Report" Australians have made online shopping history with an average of more than 1.5 million parcels delivered each day. To keep up with the sheer volume of deliveries, Australia Post has chartered more aircraft and announced 4000 new jobs as it geared up for its busiest-ever Christmas period in 2020.
Parcel Lockers significantly improve last-mile delivery
Such an influx of deliveries comes with unique challenges. Secure parcel retrieval is an increasing priority, so businesses and residential buildings must find ways to overcome the inflow of parcel traffic.
My Parcel Locker has rolled out automated parcel delivery lockers into residential buildings, commercial buildings, shopping centres, libraries, universities and hospitals. The My Parcel Locker system can digitally sign for 'signature required' parcels, and all courier companies are supported.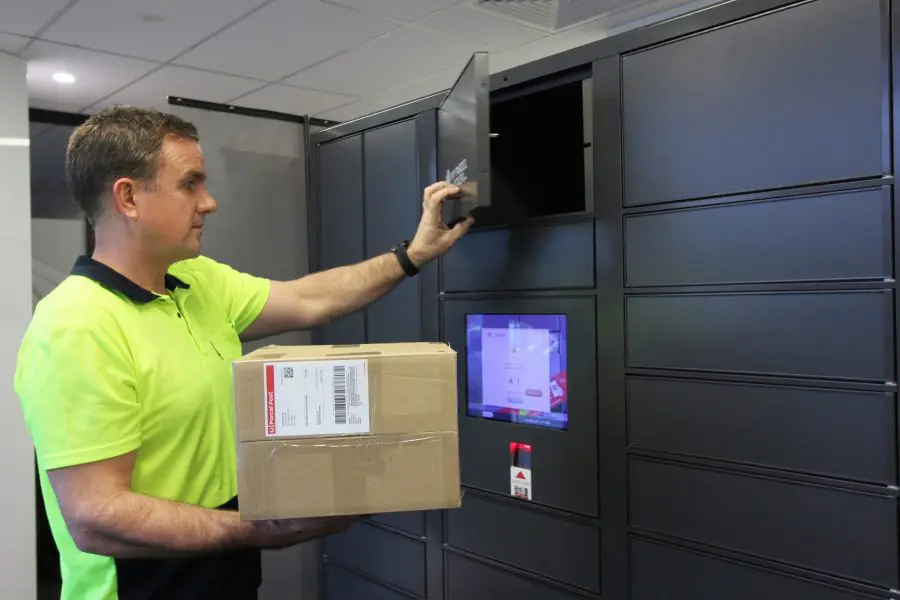 ▲ Courier depositing a delivery into parcel locker. Secure parcel retrieval is an increasing priority, so businesses and residential buildings must find ways to overcome the inflow of parcel traffic.
My Parcel Locker co-founder Kim Kake said the company continues to expand its range of Australian-made parcel lockers to accommodate all types of e-commerce deliveries. "From standard parcels to refrigerated grocery packages and wine to dry cleaning deliveries—if a courier can deliver it, My Parcel Locker can safely store it for collection by building occupants at their convenience.  As soon as a parcel is deposited, a delivery notification with pickup instructions is automatically sent to the recipient—it's that simple," Kake said.
Solving Problems for Developers and Building Managers
Melbourne Developer Chris Kontis from Delta Property Group has installed My Parcel Locker systems in four of his apartment buildings.
"We are providing this new amenity not just as a luxury convenience but as a necessity—it seemed that the number of parcel deliveries was growing by the day and we wanted a system that stopped parcels being left around our mailrooms and near the front door," Kontis said.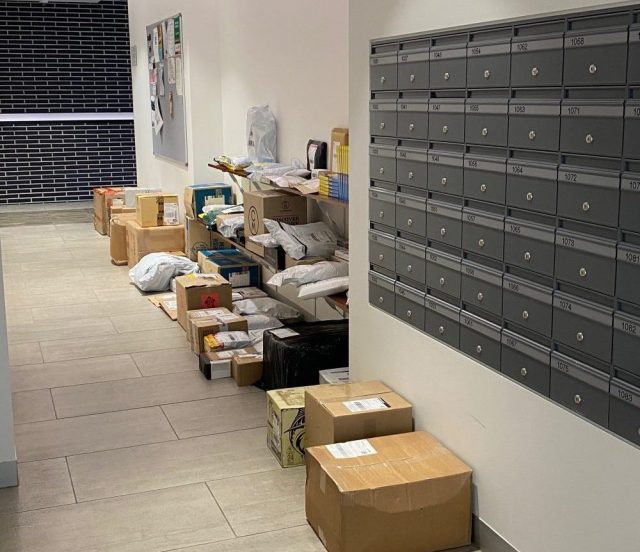 ▲ Parcel traffic causing headaches for apartment building staff and tenants. Parcel deliveries are often left in building foyers and lobbies.
"The number of parcels and home deliveries increased substantially during Covid, and our lockers have kept up with the extra demand. Many residents appreciate the extra security and contactless service that the parcel lockers provide, Kontis said. "Overall we have been thrilled with the results—the My Parcel Locker devices have really simplified delivery, offering residents quick and secure access to packages, day or night. We will be including parcel delivery lockers in all of our future developments."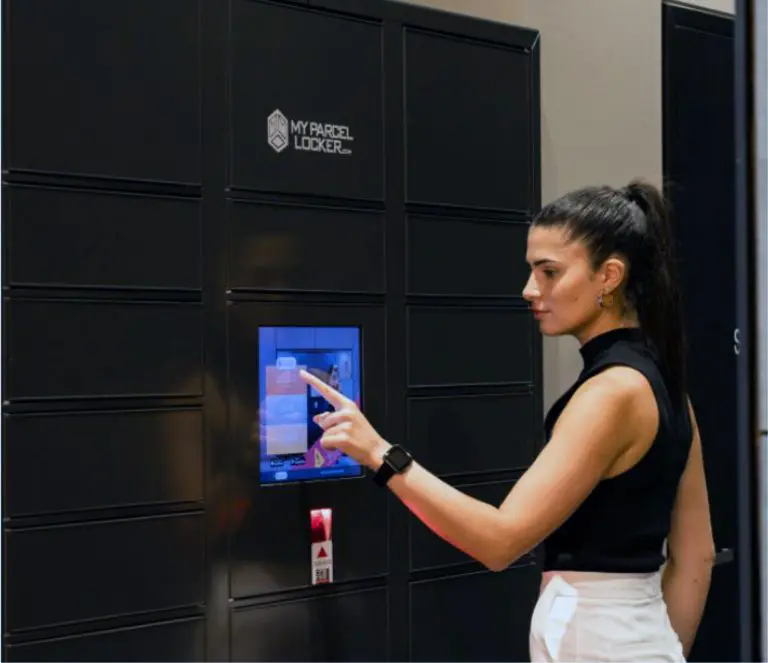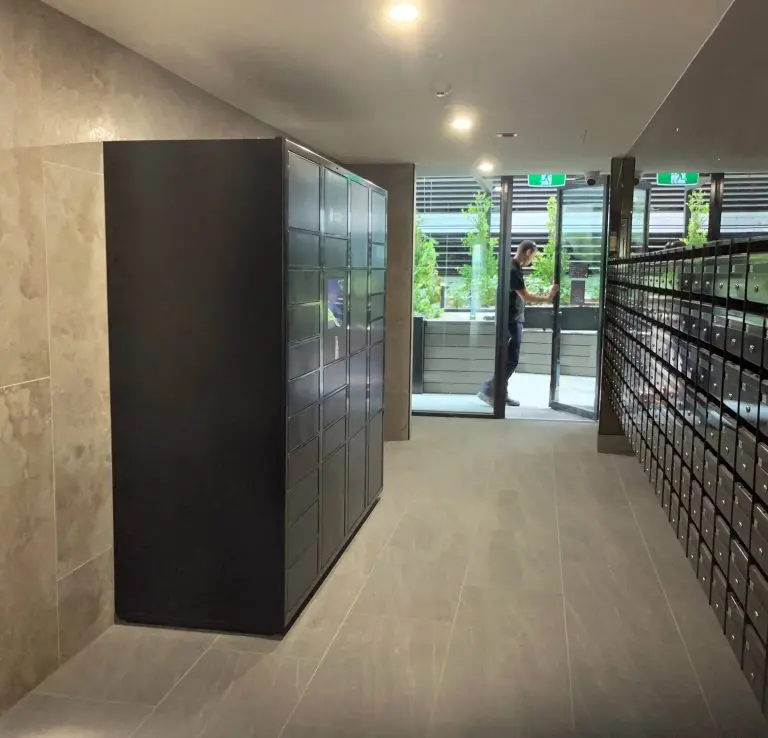 ▲ Delivery management solution – parcel locker installation at Delta Property Group's The Point apartment building. Doncaster VIC.
If you'd like to know more about how a parcel locker can enhance the value, functionality and security of your property development, please contact My Parcel Locker today for an information pack.